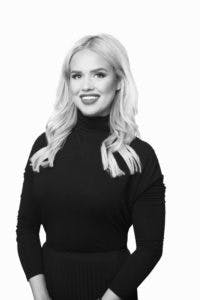 I have always had a passion and love for real estate and interior design, my father owned a renovation company – so ever since I can remember it was apart of my life. I watched HGTV & TLC religiously and always had the desire to be in real estate one day and help people find or design their dream home
My educational background is in Business – majoring in marketing. Following graduation I started my career in the hospitality industry managing with JOEY, I then transitioned to work in the architectural field. I worked from the client management, business development and the public relations side of the business and quickly adapted to knowing about land zoning, building systems, and interior design. After being at KENNEDY for over two years I knew I wanted to be a Realtor.
As a real estate professional, I offer a luxury service – I create unique and individualized experiences and marketing plans to get the best possible result for my clients. I am a student of the market, consistently up to date on the latest market trends. I am passionate, dedicated and committed to helping my clients achieve their goals.
I married my high school sweetheart and we are very proud dog parents to our chocolate lab Brodie. I am a spin instructor with GOODLIFE, the founding member of ŽENA, and the WIN HOUSE Event Committee Chair.
Hobbies: Running, Cycling, Golf, Fashion, Interior Design, Reading, & Travel